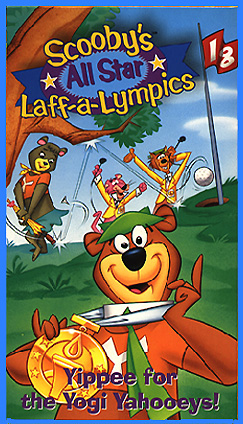 Okay, these aren't really rankings, but I do plan on making some comments about players at each position when I have an opinion of them. I'd appreciate feedback because I'm just now attempting to be a liberated fan again (like I was as a teen) and don't follow everybody; especially guys who have spent most of their career in the NL.
I am going to start with the catchers. For the historic Rabbit Maranville All-Stars, I think Yogi Berra should be on the team. He was a goofy looking hitter of bad balls and quite a character. I'm a Red Sox fan and I like him. In his honor, we'll call these the Yogi Yahooeys.
1. Russell Martin. One characteristic I am looking at in a catcher is a throwing arm. Gerald Laird may have thrown more guys out. But with 11 stolen bases of his own, Martin led the majors last year in net steals with 44. 11 SB? Who does he think he is, John Stearns?
2. A.J. Pierzynski. Kind of an ass, but that's not necessarily a bad thing for the Rabbit Maranville All-Stars. Too, "Don't Stop Believin'" is a guilty pleasure of mine and A.J. was a fan before Tony Soprano was.
3. Joe Mauer. One of my readers calls him "baseball robot." That's not good. But consider this: He's won an MVP Award and may have deserved another. He's had health problems and is at all for a catcher, so his career may not be that long. If I had a vote for the Hall Of Fame, I'd probably look more at career value, but RMAS are more likely to be meteoric. Bethlehem Shoals is sort of my inspiration for this and he was a fan of of Ritter and Honig's The 100 Greatest Baseball Players of All Time. He especially liked how Pete Reiser and Herb Score were in the book. Mauer seems like a genuinely nice guy from what I've read and I hope we haven't seen the best of him yet. But no one knows the appointed day, nor the appointed hour.
4. Matt Weiters. Hyped prospect. Too soon to tell.
5. Buster Posey. Ditto. But he has a cool nickname. The last Buster to play in the majors was Buster Narum. His final appearance was half a year before I was born. For my entire life, the olney Buster in baseball was a writer.
6. Yadier Molina. Second-best caught stealing percentage out of any full-timer last year. And unlikely home run hero in 2006.
7. Geovanny Soto. Dreck.
8. Jason Kendall. He's still around?
9. John Baker. He should be in a platoon with Frank Poncharello.
10. Rob Johnson. He should really be in a platoon with Carlos Santana. Can Seattle and Cleveland make this happen?
11. Ivan Rodriguez. He has emeritus status. Can still throw guys out at a better than average clip. I realize that's not the alpha and omega of catcher defense. Blocking bad pitches may be more important. But that's the fun part to watch.
12. Rod Barajas. I was told he was boring. By a Canadian. "I hated every second of watching that guy - he didn't even have the joyful slowness of the Flying Molina Brothers."
13. Greg Zaun. His uncle or cousin was Rick Dempsey. Too bad he doesn't do that thing where he pretends he's Babe Ruth on a rainy day and slides across all the bases on a wet tarp. That would be worth the price of admission.
This should get the ball rolling.